The Vibrational Remedies of Flower Essences
for the Emotional Body
Dates:
Sunday, July 18th 10am
Sunday, August 29th 10 am
Sunday, October 10th 1pm
Sustainer Rate: $45 sustains all
Supporter Rate:  $40 with code SUPPORT at checkout
      Community rate: $35 with code COMMUNITY at checkout
Limited to 12 people
Come explore the foundation of Flower Essences and the profound healing abilities they offer for the emotional body. We will discuss how the medicine of each flower can make them supportive allies in our personal and collective growth and in our daily lives.
There is a deeper reason we are told to "stop and smell the roses" than one may think. We will discuss properties of several flowers that grow right here in the northeast region including specific flowers that assist in tuning into our voices, hearts and creativity as well as providing protection… Sunflowers, Zinnia, and Yarrow to name a few of that provide a myriad of emotional support that is especially helpful in challenging times. You will have the opportunity to explore Katie's personal collection of handmade essences to develop your own unique Flower Essence blend while gaining empowering insight into Gaia's gifts.
We will take a meditative journey in the blossoming garden of the Mad Lavender Farm to connect with the flowers and learn to identify the gifts they offer. Participants will make and take home their own Flower Essence blend and a comprehensive informational handout.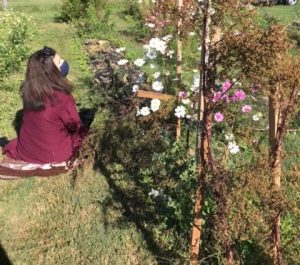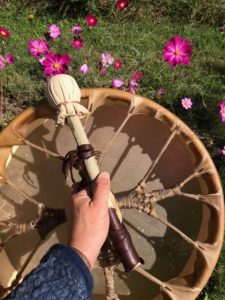 Katie O'Neill believes that the right tools and wellness practices are what is most needed for our evolution into this new paradigm. Katie is an artist, a floral designer, an Herbalist, Flower Essence guide, and student of Medical Astrology specializing in rituals from her lineage of Celtic traditions. Her love of exploration assists in her creative process to capture ancestral nostalgia and a spiritual essence in her work. Katie hopes to empower women and men by holding space to reconnect in community and to our individual divine nature as creators. By being close to nature she believes we have the ability to strengthen our own intuitions. Katie grew up at the shore and in the Pine Barrens of New Jersey, studied ancient Crafts and Cultural Anthropology at UArts in Philadelphia and currently calls Pennsylvania her home and discovery playground. She is available for private consults.