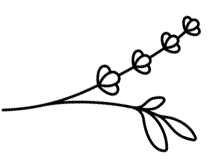 One to Two Hour Farm Rentals
Spend an afternoon at the farm!
Private family picnics
Enjoy a private picnic for your family and friends at our idyllic, one-of-a-kind farm! Mad Lavender Farm is the perfect place to relax and have fun and where your guests won't compete with strangers for activities, food or our attention!
We provide vintage outdoor tables & cushioned chairs beneath our shade trees for your picnic spread. For a "rain or shine" event we offer a 20' x 20' tent that will accommodate up to 24 guests.
Give your guests a day they'll remember. Extend your visit with a Farm Tour, a Workshop or a private session with our Baby Goats.
Reserve the farm for photos
Private Photography Session
Mad Lavender Farm is the perfect backdrop for your photography. Take photos with one of our friendly dwarf nigerian goats, sitting on a bench in the middle of our labyrinth, or in front of a field of lavender (when in bloom).
We've had brides-to-be, newlyweds, sisters and brothers, and infants photographed in our tranquil environment. The farm is yours for your private photo session. Get creative!
Just breathe... with friends and baby goats!
Private Goat Yoga
Want the goats all to yourself? Bring a group of friends or a team of employees for private goat yoga. Everyone will leave smiling!
You and your guests will be treated to a 1 hour session of goat yoga with ample time for petting and photos. Apres goat yoga, your guests will be seated in the Picnic Sanctuary to enjoy lunch. We'll provide the fresh cut flowers and lavender-infused water, you bring the rest and together we'll make this a day you'll remember forever!
Rain or inclement weather? No worries. We provide a 20' x 20' tent when you opt for a Private Picnic for up to 24 guests.
Get news about the farm in your inbox!
Sign up for our weekly Mad Lavender Farm newsletter and receive the most up to date news on activities at the farm.