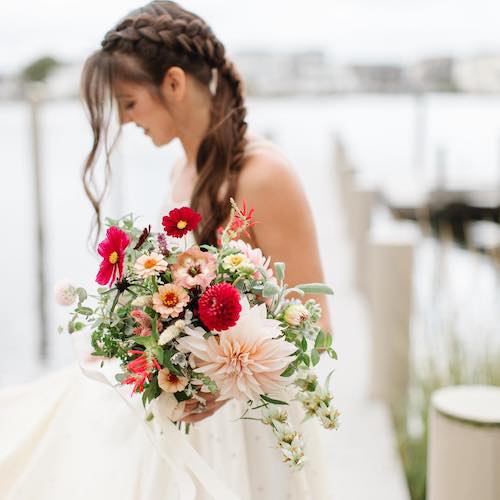 Botanical Artistry
Spada Flora
Flowers, joy, and the delicate, striking beauty of our natural world throughout its seasons speak to us like the greatest and unique stories shared between lovers.
We design and create hand-curated, whimsical wedding flowers & decor that will tell your story through beautiful blooms.
Spada Flora
Asbury, New Jersey
908.797.9248
admin@spadaflora.com
Unique, Luxurious & Memorable Bed and Breakfast in New Hope, PA
Bridgeton House
Enjoy luxurious & romantic rooms, dining on site and 5-star service at our nationally renowned and award winning boutique inn.
Beautifully situated on the banks of the Delaware River, Bridgeton House is decorated in a sophisticated artistic style with sumptuous feather beds, luxury linens, fireplaces, whirlpool tubs, private balconies, French doors, and river views.
Bridgeton House
1525 River Road
Upper Black Eddy, PA
610.982.5856 
Email: innkeeper@bridgetonhouse.com
Beautifully blended beauty products
Chestnut Hill on the Delaware
Perched high on the banks of the scenic Delaware River, Chestnut Hill Bed and Breakfast and its companion all-suite, Country Cottage, are beautifully preserved, Victorian-era lodgings. Rob and Linda Castagna have owned and operated Chestnut Hill for over 37 years.
Chestnut Hill allows guests a look back at Victorian-era Milford. Six upstairs guest rooms and large, immaculately maintained social rooms downstairs feature high walls papered in wine-red and moss-green period patterns. Original photos and paintings chronicle Chestnut Hill's history and that of the town. The rooms hold furniture and dress from the time when the first two families owned the home. Iron mannequins in the drawing and living rooms model Victorian clothing, which Linda found in trunks belonging to the first owners when she and Rob bought the home.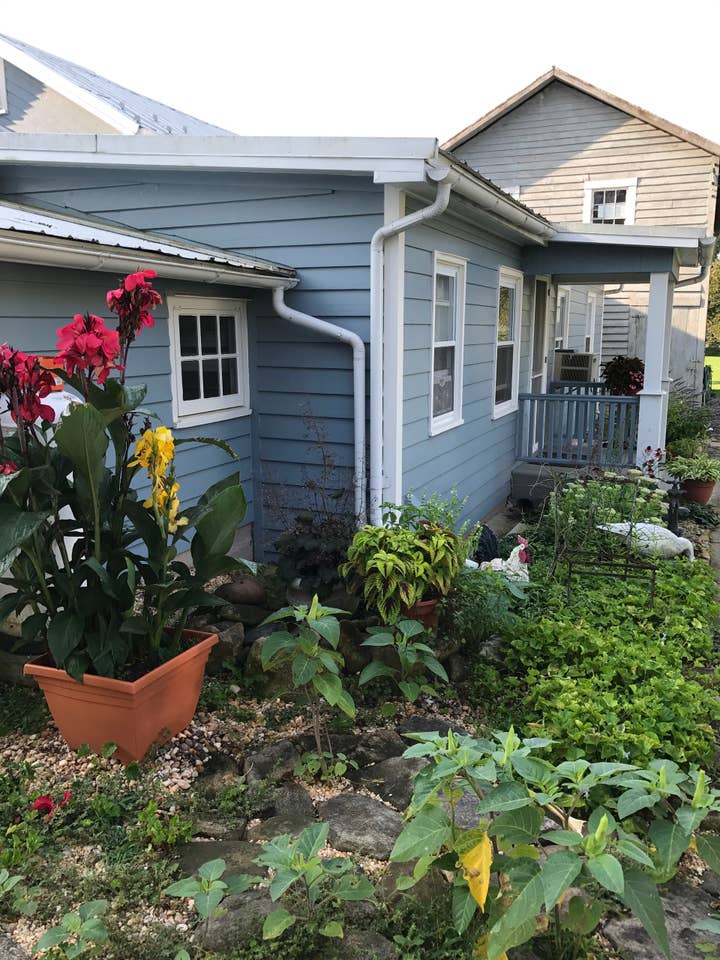 Charming 2 bedroom cottage circa 1800
Little York Cottage
Little York Cottage is a charming cottage located in historic Little York. It features the original summer kitchen to the main house circa 1800 that's been converted to a 2 bedroom 1200 sq. ft. self contained unit. The cottage is located 90 minutes from NYC or Philadelphia.
Nearby Milford, Clinton and Frenchtown offer unique shops and great restaurants. Lynn and John live in the main house so on your arrival they will walk you through the cottage and answer any questions and hand over the keys. Rental is through Airbnb.
Capturing the beauty within a single moment for people to cherish forever
Elena Gonzalez Photography
Elena transforms your most precious moments into art that can be passed down for generations.
Elena Gonzalez
Contact Elena through the contact form on her website.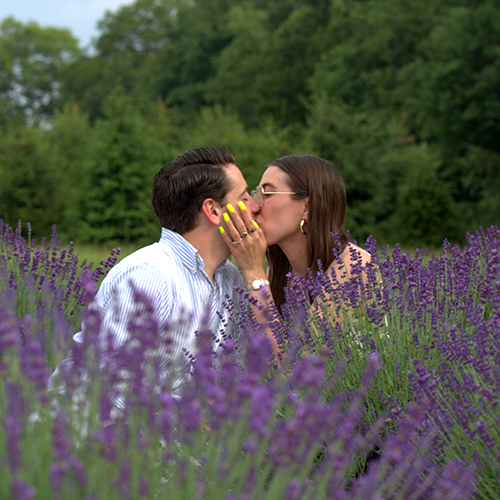 Professional Photographer and Creative Photojournalist
Irma Ilao Photography
Specializing in small weddings, engagements, family photo sessions, portraits and modeling, party events and more!
Irma Ilao
908.455.4285
Capturing newborns, children, and families
Jacqueline Belle Fleur Photography
Jacqueline Belle Fleur Photography is a New Jersey based modern life portraiture photographer specializing in newborns, maternity, babies, children, cake smashes, teens, graduates, families and equine. 
Jacqueline Gedonius
917.750.0188
Email: jacqueline@jacquelinebellefleur.com
Professional Photographer and Creative Photojournalist
Laura Billingham Photography
Laura Billingham offers a relaxed yet elegant alternative to wedding, portrait, and location photography. Favoring natural light and unforced composition, Laura captures the moments and details that matter.
Laura Billingham
908.303.8217
Email: laura@laurabillingham.com
Frenchtown, NJ
Clean, crisp, and timeless portraits with a touch of contemporary and free spirit
MuSen Photos
Get news about the farm in your inbox!
Sign up for our weekly Mad Lavender Farm newsletter and receive the most up to date news on activities at the farm.